Ladies, an important milestone is coming up in your life. But before your singledom dies once and for all, go wild and have some fun with your girls in the beautiful city of Nice, France! Intripid is here to take any pressure off your shoulders about organising the most amazing bachelorette party ever – here are our suggestions:
Bachelorette Party in Nice:

 #1
Aquatic Activities
The banana tow is a fun nautical activity that's absolutely perfect for a bachelorette party at the seaside. Glisse Évasion offers a "banana" per 2-4 people and the goal is not to fall into the water! If you'd like to try something more relaxing, you can opt for Jet Évasion Nice which lets you take a promenade on the water upon a jet ski. It's a loveely way to make some happy memories with friends. 
Bachelorette Party in Nice:

 #2
Intripid Challenge
Maybe you're a great cook or maybe you can only master instant noodles…it doesn't matter! With Intripid, you can become an expert pizza maker or other fun stuff like a temporary DJ, karaoke singer, crepe maker, barwoman, beerpong player and much more, whilst completing a bunch of fun challenges across the city.
For more info: Intripid in Nice
Here's a taste:
Bachelorette Party in Nice:

 #3
Paintball and Quad Biking
It's a bit hard to play paintball at the coast if there's many of you, but rest assured there's a great open space in Nice to still do so. Monster Paintball offers a special bachelorette package; you're sure to have the time of your life!
Another idea… at 1H30 in Nice, you will find Happy Quad which offers quad bike rides that last 1-2 hours. Not only is this activity super adventurous and thrilling, it's also a good way to discover the region.
Bachelorette Party in Nice:

 #4
 Intripid Drinking Games
BEERPONG 
For those who don't already know about this game, it's pretty simple: get into 2 teams and take turns throwing a ball into the beer cups. If you miss, you gotta drink! Keep going until there are no cups left on the table. A great game to exercise your competitive streak!
THE GIANT COCKTAIL
If you know you have the solid liver for it, you have to try the giant cocktail challenge. Drink from 1.5 to 3 liters of a cocktail as fast as you possibly can; the speediest is the winner!
RUSSIAN ROULETTE 
Finally, if you'd rather take on a more spicy challenge, we have the perfect recipe: a game of spicy Russian Roulette. 10 shots, 1 without spice… you have to choose the right glass. If not, you'll be taking a string of spicy shots in tears!
Click here to find out more!
Bachelorette Party in Nice:

 #5
Sexy Activities?!
Speaking of another spicy activity, if you and your girls are all comfortable with it, you can organize a sex toy party to discover unusual gadgets and either start or complete a collection! The company Johana offers a special bachelorette package for this on their website! Additionally, if you're really keen on going out of your comfort zone and pushing the limits, get special coaching to prepare for your married life – register with Passion Mens which provides bachelorette packages that come with a stripteaser. Learn how to really spice up your evenings to come. If none of this tickles your fancy, you can also hire a limo with champagne and chippendales as a feast mainly just for the eyes.
Bachelorette Party in Nice:

 #6
Water Sports
Ultimount is a company that offers some great outdoor adventures at super affordable prices in the Nice region. It's wonderful for having a bachelorette party that involves aquatic activities and/or if you and your girls are total adrenaline junkies who aren't afraid to get a little wet!  Ultimount specialises in nature activities and their team can take you rafting, paragliding, canyoning and more…you'll leave with a set of amazing snapshots and equally beautiful memories!
Bachelorette Party in Nice:

 #7
Femme Fatale
During a hen night, the bride has to be the center of attention, of course, right in the heart of the festivities. Why not push her into femme fatale mode – gorgeous, dangerous, sexy – right before she ties the knot and settles down? Intripid has some special challenges just for this! If you want to start with something softer, we recommend a photo shoot. You'll have fun dressing up and leaving with some stellar snapshots.
For something a little more daring, you could be a model in a store…the bride will have to pose as a model in a shop display in whatever outfit her girlfriends pick out for her…it could be anything! She doesn't get a say…!
Finally, you could also try umbrella choreography – who'll be the sexiest dancer in the rain?
Bachelorette Party in Nice:

 #8
Party Bus
Normally, one only gets married once in their life. So before this huge change, say goodbye to singledom in the most crazy fun way. Why not rent out a party bus? If there are many of you, it'll be an enormous girl gang creating a night to remember! No men around to spoil the fun either! Riviera Party Bus organizes just these kinds of events, so do not hesitate to contact them for the hen night of a lifetime.
Bachelorette Party in Nice:

 #9
Spa Outing
Stressed out by wedding preparations? Reinstate self-care as a priority with Absolu Spa, which is quite famous in Nice, and offers massages, hot tubs, body care and various other treatments. For something more out of the ordinary, you could try the Fish Spa at Spot Bien-Être! It's a spa but with fish, just as the name suggests…intrigued?
Bachelorette Party in Nice:

 #10
Riviera Bar Crawl
This walking tour is not only a fabulous introduction to the city of Nice but also grants you access to the best drinking spots in the area. It's very well-rated and is also affordable, with prices starting at just 15 euros!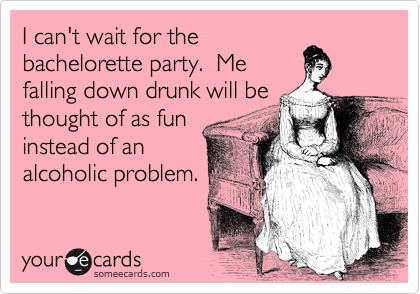 Intripid is an organisation that organizes fun challenges across Paris, Nice, Budapest and Barcelona for bachelor(ette) parties, birthdays, student activities, team building events or any group eager for a thrill!
Site : Intripid